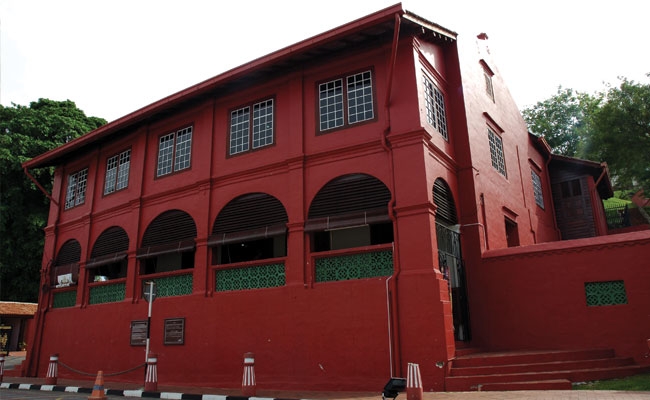 Introduction
The Malaysian Architecture Museum was established in 2004. Its main objective is to showcase the uniqueness and diversity of architectural heritage in Malaysia as well as to handle and provide basic information on the history and development of architecture found in this country. More interestingly, this building, which is a museum, is also a Dutch colonial architectural heritage building around the 1700s.
The building used as a museum is a building built in the mid-18th century by the Dutch government to house its officers. It was later used as an administrative office during the British administration. Prior to being taken over by the Malaysian Museum Department to be used as a museum in 2000, this building has been used as the administrative office of the Melaka Water Board since 1982.
The exhibition and storyline of this museum are processed and arranged according to certain segments to facilitate the understanding of visitors. The concept of the presentation includes graphic panels, mulitimedia presentation and demonstration of artifact collection as well as three-dimensional models of selected buildings from all over the country.
Malaysia Architecture Museum exhibits various interesting collection such as Carved Wall Panel from Kelantan, Model of Terengganu Traditional House, Melaka Chinese Shop House, Door Carved with floral motif and calligraphy, 19th century saw and the Malaysian Timber Species sample.
There are 7 Gallery namely Gallery A – Introduction, Gallery B – History and Development of Architecture and Belief, Gallery D – Typology of Architecture in Malaysia, Gallery E – Carving and Motif, Gallery F – Equipment and Technology and Gallery G – Materials in Architecture.
This Malaysian Architecture Museum, which is placed under the management of the Malaysian Museum Department, is the only such museum that is expected to provide a little insight into the uniqueness, privilege and high quality of architectural heritage found in Malaysia to the general public.
Background
The Architectural Museum is still in its planning stages. It will be located in a building erected during the Dutch colonial period. The building has been reinstated to its original state by the Department of Museums and Antiquities in the year 2000. As acknowledged publicly, Melaka is the Museum State. There are 15 museums, each with different functions, among them The Museum of History and Ethnography, The Beauty Museum, Youth Museum, The Museum of Indigenous People, The Alor Gajah Museum and Jasin Museum. All these museums will be under the management of PERZIM (Perbadanan Muzium Melaka/Museum Body of Melaka). An added tourism product will emerge with the construction of the Museum of Architecture. This yet to be completed museum is under the supervision of the Department of Museums Malaysia. It will exhibit various matters pertaining to architecture such as the philosophy and concept of architecture, construction materials like the Dutch, Chinese and Portuguese concretes and the Kayu Berlian Roof. Models of selected buildings in Malaysia will also be on display.
Visiting Hours
Opens everyday from 9.00 am - 5.00 pm (except on the first Monday of each month)
Closed on first two days of Raya Aidil Fitri and first day of Raya Aidil Adha
Entrance Fee
| | |
| --- | --- |
| Visitor Type | Price |
| Malaysian Citizen | RM 2.00 |
| Elderly and Disabled (OKU) | RM 1.00 |
| Children aged 12 years old and under (Malaysian Citizen) | Free |
| High School Students Dressed In Uniform (Malaysian Citizen) | Free |
| High School Students Not Dressed In Uniform (Malaysian Citizen) | RM 2.00 |
| International Council of Museums Members (ICOM) | Free |
| Non Malaysian Citizen | RM 5.00 |
| Children aged 6 to 12 years old (Non Malaysian Citizen) | RM 2.00 |
| Children younger than 6 years old (Non Malaysian Citizen) | Free |
Location Map
Address:
Malaysia Architectural Museum No.1 Jln. Kota 75000 Melaka