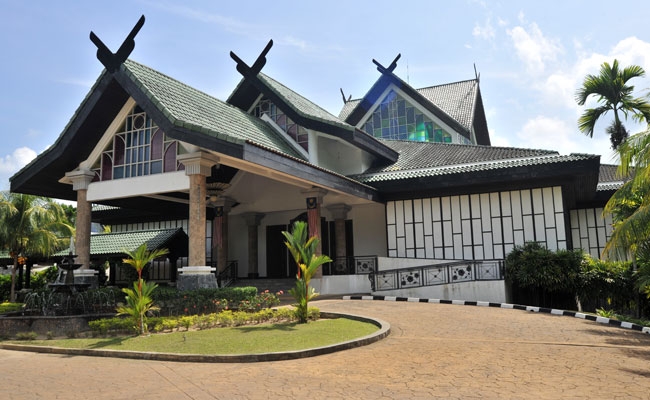 Background
The idea for Galeria Perdana was mooted by Tun Dr Mahathir bin Mohamad when he helmed the country as the Prime Minister. This unique gallery was built to display and share with everyone the various awards, souvenirs and gifts the Prime Minister and his wife received from world leaders, statesmen as well as Malaysians during his tenure. His rationale for doing so was to reflect the reality that whatever he received while in office was on behalf of all Malaysians. As such, he believed that that it was only appropriate for the country to have access to the collection. Adopting an oriental architectural design, the building displays the various exhibits in an ambience of harmony and creative interaction. One section is devoted to gifts made of wood, leather, crystal and lacquer, as well as musical instruments and stone objects. Another section comprises textiles, games, weaponry, ceramics, plaques and Islamic art. There are also gifts of silver, copper, brass and pewter. There is even an array of automobiles. Some of the exhibits are special awards received by the Prime Minister and his wife. Take time to wander around the Galeria and read the footnotes accompanying each exhibit. The extensive grounds around the building are also very interesting as they are specially landscaped and planted with local trees, shrubs and herbs.
Visiting Hours
Opens Tuesday to Sunday from 9.00 am - 5.00 pm
Closed on Monday, Hari Raya Aidilfitri and Hari Raya Aidil Adha.
Admission Fees
Adult RM 10.00 Children RM 4.00 (6 – 12 tahun) Camera RM 2.00 Video Camera RM 5.00


 Location Map
Address:
Galeria Perdana Jalan Ayer Hangat, Mukim Kilim, 07000 Langkawi Kedah Darul Aman