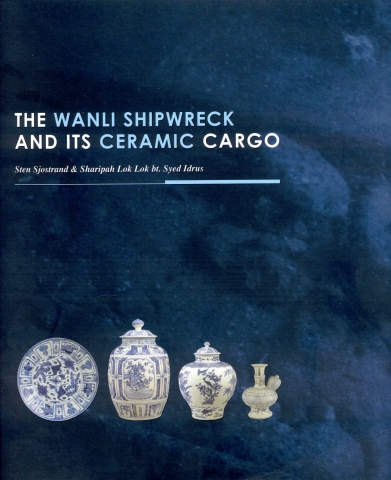 No. Rujukan/Reference No. (Paperback):
Penulis/Author:
Sten Sjostrand and Sharipah Lok Lok bt Syed Idrus.
Tahun diterbitkan/Year Published:
No. Rujukan/Reference No. (Hardcover):
Sinopsis/Abstrak:
The publication of this book has two significant aspects. First, it contains a report on The Wanli Shipwreck excavation and a catalogue of the excavated artifacts to meet the terms of agreement which was signed by Sten Sjostrand of Nanhai Marine Archaeology Sendirian Berhad. Second, it includes reports on the subjects related to the project by young staff of the department which testifies to their serious commitment to underwater archaeological research under guidance of Sten Sjostrand. Book contents are available in English only.