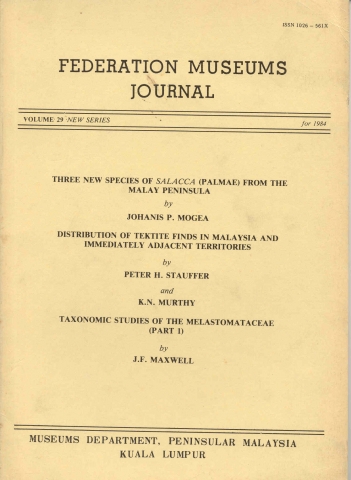 No Rujukan/ Reference No. :
Tahun diterbitkan/Year Published:
Sinopsis/Abstrak:
The three articles in this journal are Three New Species of Salacca (Palmae) From the Malay Peninsula; Distribution of Tektite Finds in Malaysia and Immediately Adjacent Territories and also Taxonomic Studies of the Melastomataceae. Journal contents are available in English only.