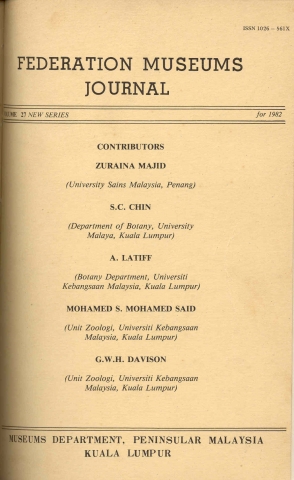 No Rujukan/ Reference No. :
Tahun diterbitkan/Year Published:
Sinopsis/Abstrak:
These several of authors were written the articles in this journal. The contents are Issues, Problems And Future Directions In Early Southeast Asian Prehistory; The Significance Of Rubber As A Cash Crop In A Kenyah Swidden Village In Sarawak; Studies In Malesian Vintaceae, I-IV; Studies On The Malaysian Blister Beetles (Coleoptera: Meloidae) and also Systematic Within The Genus Arborophila Hodgson. Journal contents are available in English only.