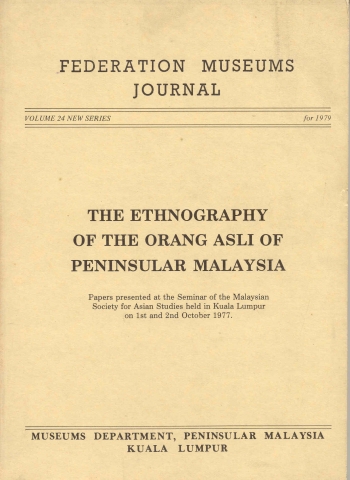 No Rujukan/ Reference No. :
Tahun diterbitkan/Year Published:
Sinopsis/Abstrak:
This is the paper presented at the Seminar of the Malaysian Society for Asian Studies held in Kuala Lumpur on 1st and 2nd October 1977 about The Ethnography of the Orang Asli of Peninsular Malaysia. Journal contents are available in English only.