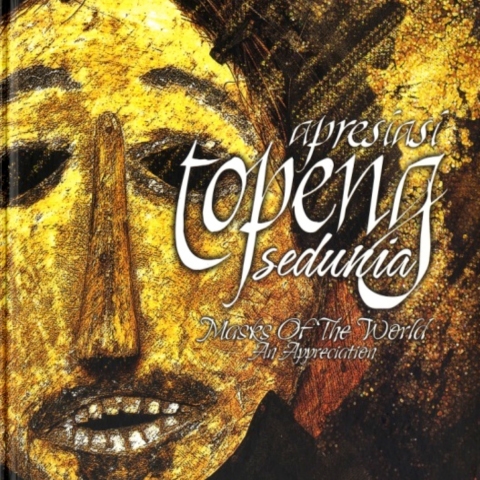 Penulis/Author:
Masks of The World : An Appreciation
No Rujukan/ Reference No. :
Tahun diterbitkan/Year Published:
Sinopsis/Abstrak:
Buku apresiasi topeng sedunia ini memaparkan perihal topeng. Topeng diketahui sebagai satu instrumen budaya masyarakat dunia sejak berzaman lagi. Kepelbagaian ragam hias dan bentuk mewakili keunikan karakter dan mesej yang tersirat. Kebanyakan topeng yang dihasilkan bukan bergantung kepada nilai artistik dan estatik semata- mata tetapi atas dasar fungsi tertentu sesebuah topeng. Buku ini mengetengahkan pengalaman berharga kepada peminat budaya dalam mengenali topeng– topeng dari merata dunia selain menambahkan pengetahuan tentang topeng dalam masyarakat Malaysia. Buku ini juga merupakan satu bentuk pendokumentasian  rentetan dari Pameran Topeng Sedunia yang berlangsung di Galleri 2 dan 3 Jabatan Muzium Malaysia(JMM) pada Disember 2012 hingga April 2013. Ia merupakan komitmen JMM dalam usaha memelihara warisan budaya agar sentiasa mekar dalam mewarnai citra masyarakat Malaysia. Buku ini terdapat dalam dwi bahasa iaitu dalam Bahasa Malaysia dan Bahasa Inggeris.