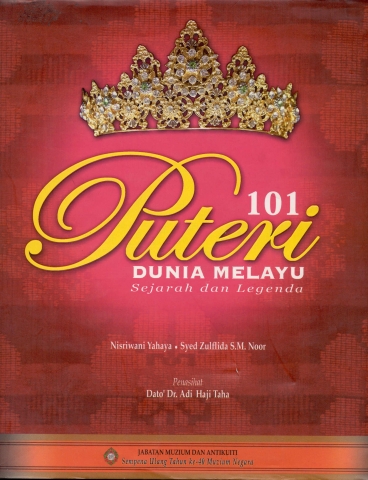 No. Rujukan/Reference No. (Paperback):
Tahun diterbitkan/Year Published:
No. Rujukan/Reference No. (Hardcover):
Penerbit/Publisher:
DEPARTMENT OF MUSEUMS MALAYSIA
Sinopsis/Abstrak:
This book features 101 outstanding women and their key roles in the history, myths and legends of the Malay world. This expansive publication details the moods and circumstances of the different eras to which these women belonged and features the heritage, culture, art and literature of the Malays. This book is in two languages: Malay and English.